There are a few, or maybe one or two, who will go afk for a couple of maps.  There are times when this is not much of a problem but when teams are 4 on 3 and one of the 3 goes afk for the majority of the map and someone joins the 4 then it's 5 on 2.  Can't put them spec so at least a bot may take their place or the one joining the larger team may join the weaker.  Again this is a "no rules" server, but, people get frustrated and go spec leaving one side all against bots and very few will join the bot team.

Oneoldman

|LoA| Clan Member





You can put afkers to spec. Everyone with level 9 can

There's no auto-speccing people on jaymod, only auto-kicking. I could set that to 20 minutes or so. This way when there's nobody to put them to spec, it will kick them (with no time penalty, they could rejoin right away opposed to regular kick).
_________________
leash laws strictly enforced
all subs must be under restraint
---

Butterfly

Owner





Thanks Butterfly. I didn't know I was at that level. Good to know.


Oneoldman

|LoA| Clan Member





I'm glad to hear that myself Butterfly. Because I keep picturing this when I see a AFK like that.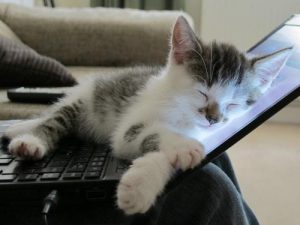 Meow!

twisted

|LoA| Clan Member







gorgeous kitten <3
_________________
leash laws strictly enforced
all subs must be under restraint
---

Butterfly

Owner






---
Permissions in this forum:
You
cannot
reply to topics in this forum